BSYJX4 – Golf Cart Brake Shoes "Severe Duty" – Yamaha
$79.95
Description
Looking for high-quality brake shoes that provide a precise fit and excellent stopping power? Look no further than our selection of brake shoes, featuring radius ground lining for an exact fit and steel material impregnated in the brake lining to assist in stopping.
Our two-part Redux gluing process ensures that the lining stays securely in place, while the use of asbestos-free materials provides added safety for you and your vehicle. And, best of all, our brake shoes are made right here in the USA, so you can trust in their quality and durability.
Don't settle for inferior brake shoes that don't provide the stopping power you need. Choose our brake shoes for their precise fit, superior materials, and expert craftsmanship, and enjoy the peace of mind that comes with knowing your vehicle is equipped with the very best.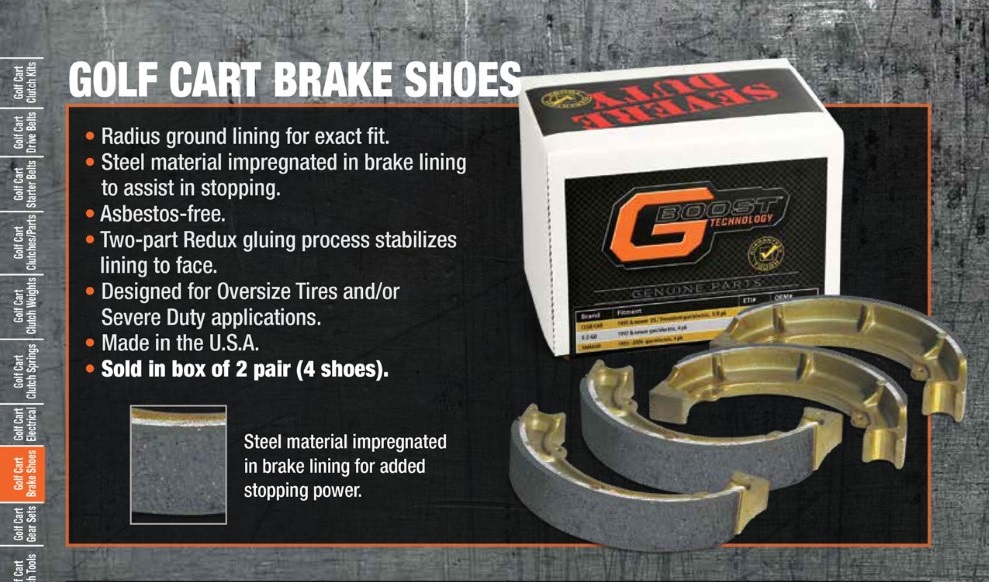 Drive belts for Yamha Golf: Yamaha Golf DRIVE BELTS
Starter Belts for Yamaha Golf: STARTER BELTS for Yamaha